Toxic Drop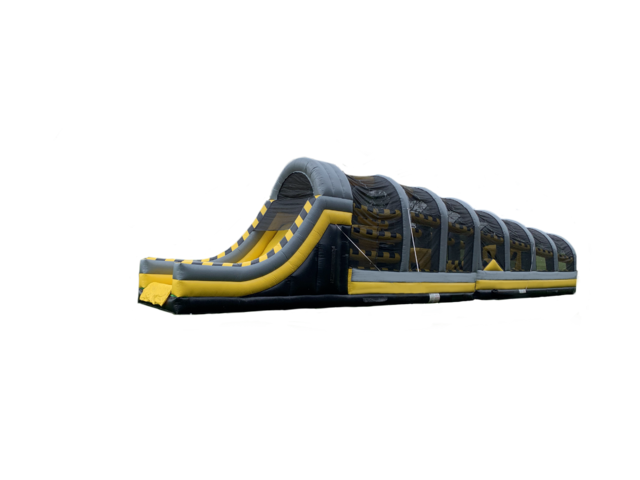 Setup Area: 90'L x 25'W x 17'H
Actual Size: 80'L x 16'W x 16'H
Attendants: 2
Outlets: 4
Description
Toxic Drop is a two player game where the players are challenged by a series of different obstacles. As they progress to the second section, they get higher & higher by climbing up the blocks. When they get to the last block it is in the shape of a giant wedge (narrower at the bottom) thus causing it to sway back and forth.
The players have to balance themselves so they don't fall down The Drop. If they do they can exit out the side and try again.
The games has 7 of obstacles:
Obstacle 1. The Wedges
Obstacle 2. The X Wall
Obstacle 3. The Vault
Obstacle 4. The Mangle
Obstacle 5. The Blocks
Obstacle 6. The Drop
Obstacle 7. The Slide
It doesn't only look impressive and fun, it actually is. What are you waiting for to order yours today!