Let's Plan This Together
Your Team and Ours
Event Planning in Chicago Has Never Been Easier!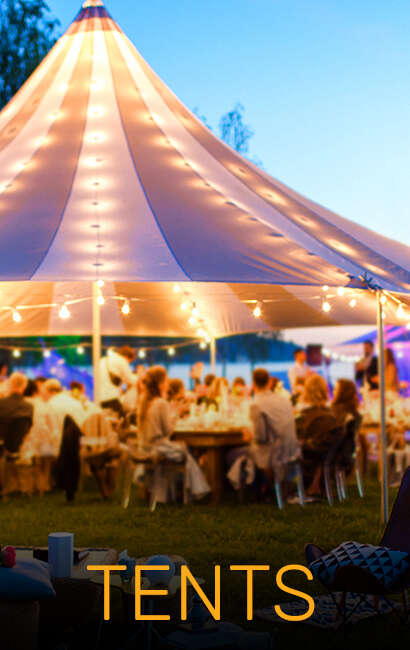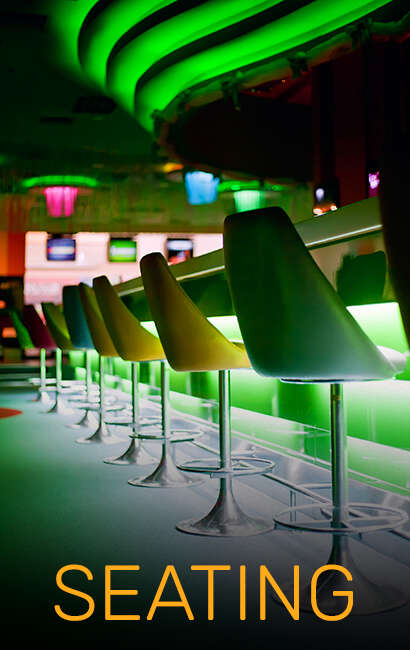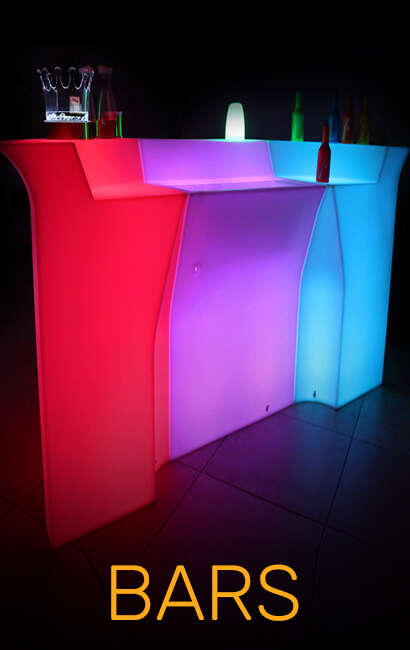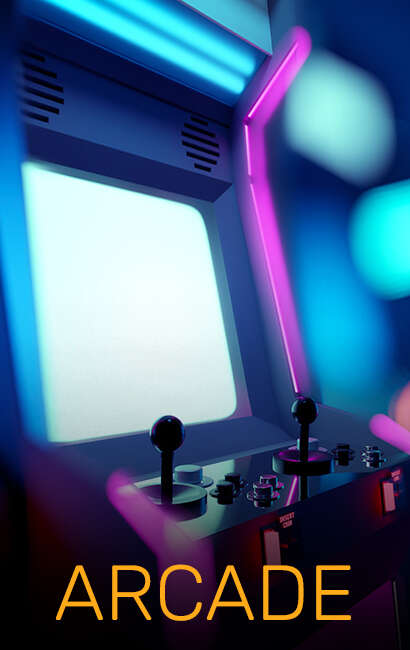 Product Name
$0 Product Name
$0 Product Name
$0 Product Name
$0 Product Name
$0 Product Name
$0 Product Name
$0 Product Name
$0 Product Name
$0 Product Name
$0 Product Name
$0 Product Name
$0 Product Name
$0 Product Name
$0 Product Name
$0 Product Name
$0
Shop By Category Category Name Category Name Category Name Category Name Category Name Category Name Category Name Category Name
The #1 Party Rentals Chicago IL Has to Offer
Choose the
party rentals Chicago IL
residents, business owners, and event planners can't get enough of with the reliable and reasonably-priced selections from Saga Events! Whether you're hosting a bridal shower or a last-minute company awards ceremony, we're confident our stylish, high-quality, and economical party inventory will enhance your upcoming event. Working with our team of party planning professionals allows you to host a banquet, cocktail reception, gender reveal party, community festival, or any other occasion with ease.
We're proud to serve
Chicago, Illinois
, and surrounding communities with our versatile and cost-effective equipment. We value our long-standing relationships with local event planners, community organizations, churches, school districts, businesses, and municipalities and are eager to continue to exceed customer expectations by being the go-to rental provider for events of all sizes and types. Whatever your event rental needs are, our family-owned and operated company can help answer questions, guide you through the process, and ensure your upcoming celebration goes off without a hitch by providing the best party rentals Chicago IL has to offer.
Reserving commercial-grade rentals is a breeze with our state-of-the-art online booking system. Just like any other online retail experience, you can browse available options, make the best selection for your specific budget, guest list, and party theme, then check out with a few quick clicks. If you'd prefer to speak with one of our knowledgeable and friendly staff members about reserving party rentals Chicago IL uses for a broad scope of events, give us a call at (312) 868-0608 to get started today!
Why You Should Choose Saga Events for Chicago IL Party Rentals
We've become a household name by providing Chicago IL party rentals that excite, engage, and entertain, no matter the cause for celebration. We're the #1 provider of inflatables, event furniture, staffing, and other rental services because we deliver on our promises and care about the outcome of our customers' events. Our ultimate goal is to create a rental experience that's easy to navigate, hassle-free, and efficient, allowing our customers to focus on more essential aspects of their party planning needs. Our communicative, friendly, and helpful team is available to answer any questions and to use our years of experience to help you make the best decisions for your upcoming event.

We carry the largest variety of equipment that accommodates all individual requirements for small, medium, or large-scale celebrations. Whether you're searching for trendy Chicago IL Sweet 16 party rentals or safe and exciting entertainment for toddlers at a community event, we're positive we carry the rentals that will help make your party a memorable and magical one.

We partner directly with industry-leading manufacturers to provide top-notch equipment and services that are just as safe as they are elegant, eye-catching, and engaging. We sanitize, inspect, and deep clean our inventory before and after use. Our professional and courteous drivers will communicate about the status of the delivery and be sure to unload and assemble the equipment at the time and place of your choosing. If you have any questions about our best practices and how we keep our equipment like-new, feel free to get in touch with our team by giving us a call at (312) 868-0608 for more information on our Chicago IL party rentals!

All-American Party Rentals Chicago IL Uses for Events Year-Round
Book the all-American party rentals Chicago IL uses to host fun and festive events year-round! Take a homecoming dance to the next level with our highly sought-after 360 photobooths or turn a networking event into a suave and well-attended soiree with stylish lounge furniture that complements any theme. Whatever party you have in the works, we're certain our range of classy, convenient,

We regularly deliver our party equipment rentals Chicago IL can depend on to support a range of events year-round, including local festivals, fairs, galas, rodeos, carnivals, banquets, fundraisers, graduation celebrations, school dances, church events, birthdays, bar or bat mitzvahs, sweet 16 parties, quinceaneras, weddings, receptions, rehearsal dinners, bachelor or bachelorette parties.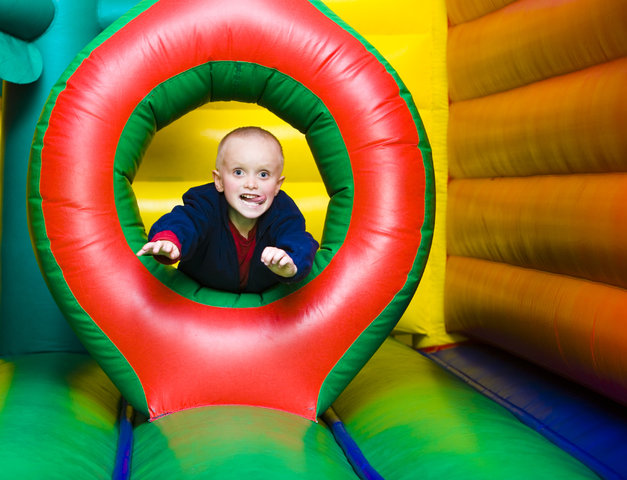 As well as bridal showers, baby showers, gender reveals, reunions, corporate events, networking events, sorority and fraternity events, anniversary celebrations, awards ceremonies, and every other special occasion worth celebrating in between.

We're passionate about helping our customers throw spectacular events to celebrate the big and little moments that make life extra sweet. We cherish the opportunity to help you throw once-in-a-lifetime, larger-than-life events, but we equally love the chance to make your small get-together or neighborhood block party more accessible or enjoyable with our premier rentals. Throw the unforgettable party of the century or an intimate get-together with close friends with the added support of our all-American party rentals Chicago IL counts on. Browse our available inventory and book online today!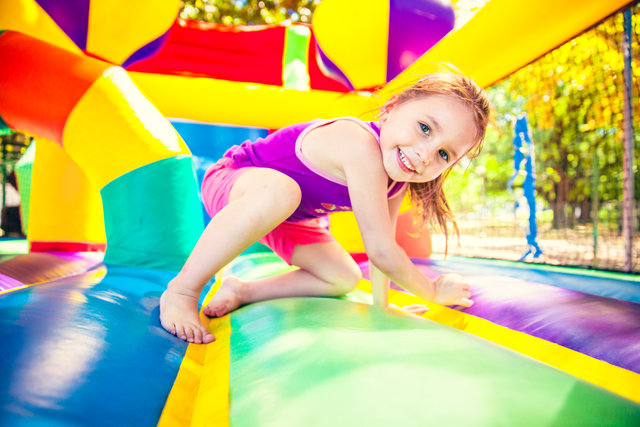 Versatile Selection of Fun Party Rentals in Chicago IL For Every Occasion
We have no doubt our expansive range of party rentals in Chicago IL will help you throw an unforgettable party, no matter the timeframe, budget, or theme. We're your one-stop event rental shop and carry all of the popular, essential equipment and entertainment that will ensure your event is an enjoyable time for all with a great turnout.

Our industry-leading equipment includes dance floors, arcade machines, table-top games, mechanical rides, chairs, tables, tents, linens, photo booths, inflatables, lounge seating, concession machines, generators, fans, interactive games, and anything else you might need to complete your party goals.
Our all-inclusive inventory caters to any and every party theme, schedule, and guest list. Whether you're searching for holiday-specific inflatables or sleek, designer-friendly chairs to accommodate your reception dinner aesthetic, we carry it all.

Whether you're on the hunt for convenient and cost-effective kid party rentals Chicago IL parents can trust to host a last-minute birthday or event staffing to support your upcoming high school class reunion, the knowledgeable and fun-loving team at Saga Events is the premier choice for all of your party-throwing needs.
How to Book Party Game Rentals Chicago IL Guests Will Enjoy
When you're ready to book the party game rentals Chicago IL raves about for your future rehearsal dinner, fundraising gala, or local music festival, Saga Events makes this process as streamlined and stress-free as possible so that you can get back to planning! Let us handle the entertainment, seating, or staffing of your event so you can focus on making memories.

When booking online, follow the steps below to complete your reservation:

1. From the "Home" page, click the "All Rentals" tab in the menu bar and view our category options. Select the category you'd like to browse available options in first.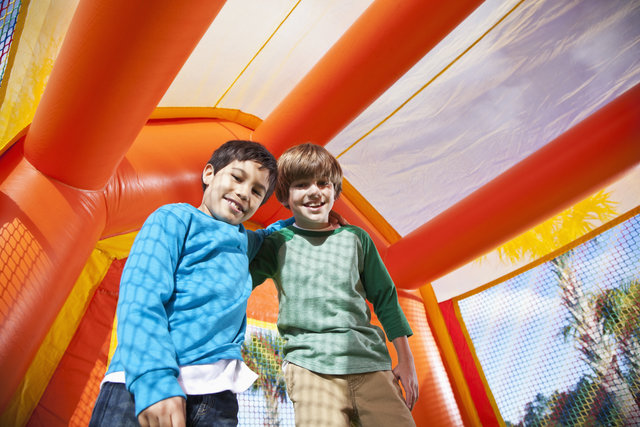 2. View available products and prices within the specific category and click the yellow "Book Now" button to begin the rental process.
3. Review the price point, description, and any additional photos before clicking the "Add to Cart" button.
4. Click the "Choose Date" button and select the date of your event then the party start and end times from the drop-down menu.
5. Review your cart, including the sub-total with tax, then continue shopping or click the "Checkout" button to continue scheduling your reservation.
6. When checking out, input contact and billing information in the first column, event location information in the second column (including any essential information you'd like our team to know beforehand), and read the damage waiver and refund information in the third column, then click "Continue."
7. Submit payment details for the required deposit using any major credit card to complete the reservation.

Once payment has been submitted, you'll receive a confirmation email with a digital copy of the receipt from our team. One of our staff members will be in touch with you to confirm a delivery drop-off window before your event date. If you have any questions throughout the reservation process or would prefer to speak directly with one of our party professionals, don't hesitate to give us a call at (312) 868-0608 to learn more about booking party game rentals Chicago IL uses year-round to get the party started!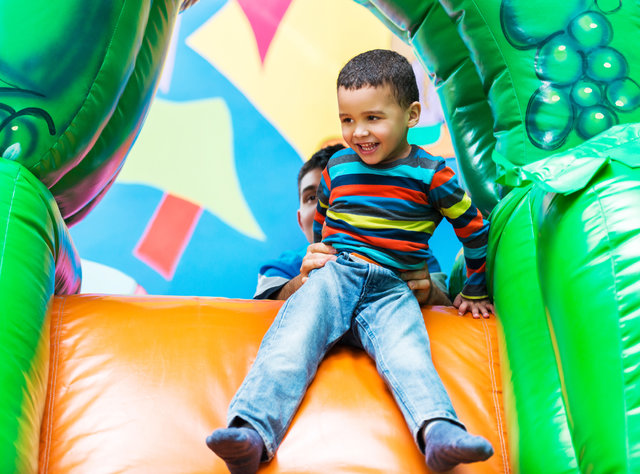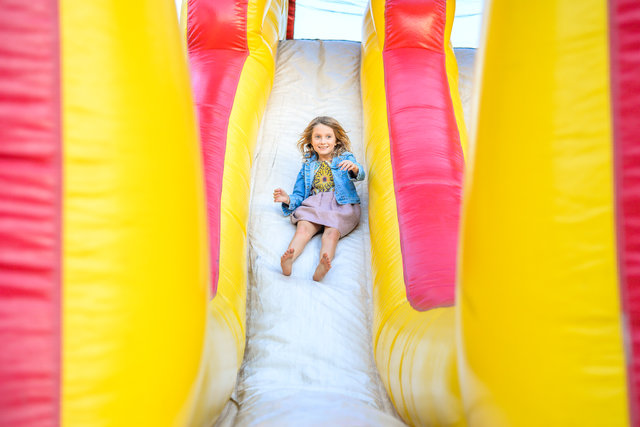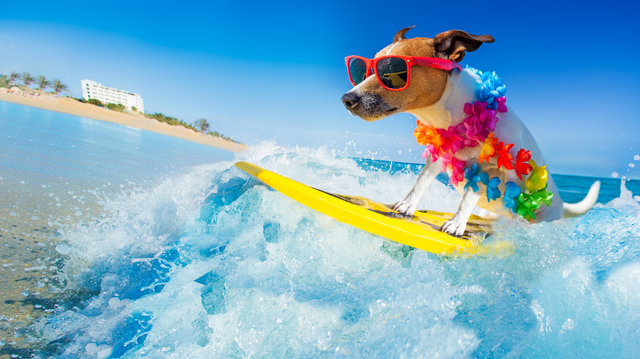 Delivering Illinois Party Rentals Chicago IL Loves to Surrounding Communities
We're proud to deliver the best options for event rentals in Chicago IL that businesses, party planners, wedding coordinators, office managers, community organizations, and individuals depend on across Cook and DuPage counties. Our delivery area includes the 60601, 60602, 60603, 60604, 60605, 60606, 60607, 60608, 60609, 60610, 60611, 60612, 60613, 60614, 60615, 60616, 60617, 60618, 60619, 60620, 60621, 60622, 60623, 60624, 60625, 60626, 60628, 60629, 60630, 60631, 60632, 60633, 60634, 60636, 60637, 60638, 60639, 60640, 60641, 60642, 60643, 60644, 60645, 60646, 60647, 60649, 60651, 60652, 60653, 60654, 60655, 60656, 60657, 60659, 60660, 60661, 60664, 60666, 60668, 60669, 60670, 60673, 60674, 60675, 60677, 60678, 60680, 60681, 60682, 60684, 60685, 60686, 60687, 60688, 60689, 60690, 60691, 60693, 60694, 60695, 60696, 60697, 60699, 60701, 60101, 60103, 60105, 60106, 60108, 60116, 60117, 60122, 60126, 60128, 60132, 60137, 60138, 60139, 60143, 60148, 60157, 60172, 60181, 60184, 60185, 60186, 60187, 60188, 60189, 60190, 60191, 60197, 60199, 60399, 60502, 60504, 60514, 60515, 60516, 60517, 60519, 60521, 60522, 60523, 60527, 60532, 60540, 60555, 60559, 60561, 60563, 60565, 60566, 60567, 60569, 60572, 60598, and 60599 zipcodes.
**Note: We're happy to offer our service to surrounding communities, including Chicago, Orland Park, Rosemont, Hinsdale and other neighboring cities. Get in touch with our team to see if delivery arrangements can be made for your upcoming event if your city or zip code isn't listed.
The most rewarding part of our work is creating long-term relationships with our customers, including local small businesses, wedding planners, organizations, and the Chicago Independent School District. We value the work that goes into hosting fun-filled and festive events throughout the year, and we strive to make the event planning process as cohesive and enjoyable as possible so that our customers can enjoy their parties just as much as their guests. For more information on hosting large-scale events like festivals, fairs, banquets, or galas, get in touch with our team or browse through our equipment online. We carry the fun stuff party rentals Chicago IL is searching for and are excited to help you throw an exciting and special event!

Our customers enjoy hosting events at our amazing public parks. Take advantage of the wonderful amenities and scenery of our local parks, but be sure you've included all of the necessary equipment needed to ensure your party goes off without a hitch, including a generator, tables, tents, and concession machines. Whatever the location or individual needs of your event, we have the best Illinois party rentals Chicago IL has to offer to make party planning a breeze.
FAQs About the Birthday Party Rentals Chicago IL Can Depend On
If you have any questions about the wedding, reunion, or birthday party rentals Chicago IL counts on, we're here to help guide you through the process, allowing you to book with confidence. Read through our frequently asked questions below and get in touch with our team if you need any additional information.
Q.
When will your team arrive to set up for my event?
A.
Our timeframe varies depending on the number of rentals we have to deliver that day. We typically strive to arrive at the event location one to three hours before the start time to ensure we've set everything up to our customer's satisfaction and are out of the way long before guests arrive. If you have specific setup needs, please let us know by giving our office a call at (312) 868-0608 and we'll do our best to accommodate your schedule.
Q.
Does the price include delivery and setup?
A.
Yes, the listed price includes delivery within our listed service area and assembly of the equipment. If you are located outside of our service area, additional delivery fees may apply, but we will communicate that with you beforehand. To view your grand total with tax, add items to your cart and proceed to the checkout page.
Q.
What cities do you offer delivery to?
A.
We service a broad scope of central Illinois, including Chicago, Round Rock, Pflugerville, Georgetown, Cedar Park, Leander, Liberty Hill, Hutto, Killeen, Harker Heights, and other communities. Be sure to get in touch with our team if you live outside of that area, as we can typically make arrangements to deliver our event and birthday party rentals Chicago IL loves even further out.
Recently
Viewed