Lancaster Party Rentals & Events
Show Primary and Secondary Categories
Rent a Water Slide in Lancaster Texas
Looking for the best of the best when it comes to water slide in Lancaster? Here at Saga Events, we have the largest selection of inflatable water slides in the area to choose from in all of Lancaster! Whether you're hosting a birthday party, corporate event, or school function, if it's hot outside, you need a water slide to keep your guests cool, refreshed, and having a great time all party long.

There's no better way to beat the hot Texas heat than an exhilarating slip down a giant water slide and into a splash pool. Guests of all ages will be lining up to take a turn, getting in on the wet, wild fun. With the largest selection of water slide rentals in Lancaster, we have the perfect one to compliment your event. If you're hosting a large or small event, we offer suitable water slides for any size of such event.

That's just the tip of the iceberg! We cater to every age range and theme, including toddlers. Lancaster parents can trust to keep their kids safe. We have so many slides to choose from in varying styles that the hardest part of reserving yours will be deciding which one you want at your event. We have the most exciting and tallest water slides rentals Lancaster TX has available. Here you'll find a wide variety of water slides rentals that are sure to fit your event needs. Browse the selections above and click on the title or image for more information and to make a reservation with our water slide rentals available here in Lancaster.

The Coolest Selection for a Water Slide Rental Lancaster Kids Love
Are you looking for the latest and greatest inflatable to turn your event into the most memorable experience ever, then you've come to the right place. We have one of the coolest selections for a water slide rental Lancaster kids love. Everyone knows they can rely on us for their summer parties! We have something to suit every age group or backyard size. Either way, we guarantee there is something on our website that is the perfect match for your party.

We have water slides ranging from 13 feet up to over 40 feet tall! Who knew these slides could be so amazing. There are so many configurations and color combinations to choose from too. Looking for a single-lane water slide for younger crowd? No problem, we have some smaller options with splash pools available. Hosting an event with teenagers? Don't worry, we have options for that too! Some even have inflatable slip n slides attached for even more fun! The options are endless so take your time to look around at everything we have to offer because there is no shortage of amazing options!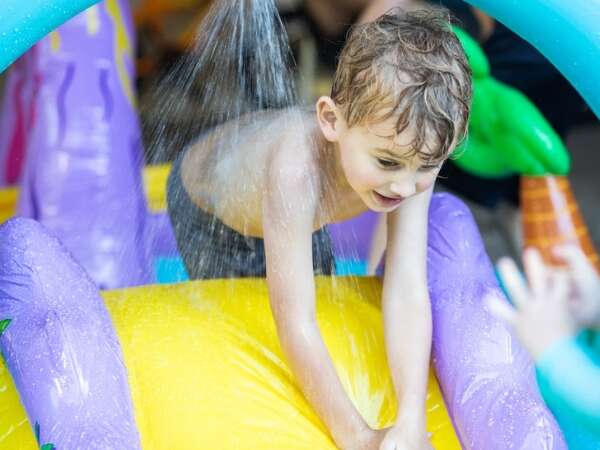 Kids love our combo units that have a water slide attached to the bounce house area. They are most popular for backyard birthday parties for kids ranging from ages 3 to 12. We have themes available to accommodate those favorite sports or characters. Our rentals for a waterslide in Lancaster pair perfectly with our wide assortment of other event equipment options! Throw in a little extra fun with some yard games to make it even more interesting. Don't forget the concessions for a tasty treat once they are done jumping and sliding. We carry high-quality bounce houses, dry slides, party rentals, dunk tanks, giant inflatable obstacle courses, and more to help make any event an over-the-top and memorable experience.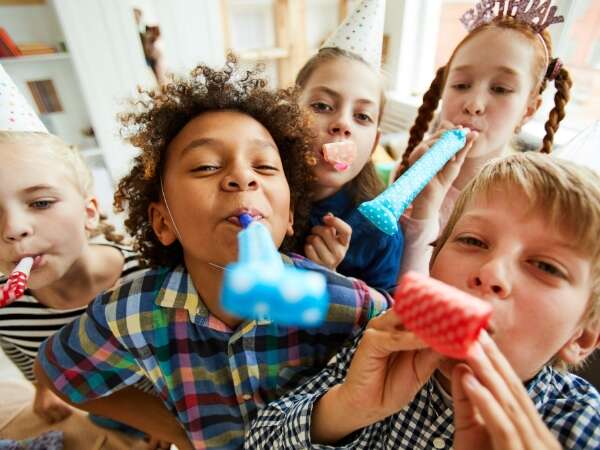 For the older crowd, be sure to check out the giant inflatable water slide rental Lancaster teens and adults love. They feature large catch pools at the end with single or dual lane configurations. If you've been on the hunt for the perfect huge water slide rentals Lancaster young adults can get on board with, look no further than our expansive entertaining options. For everything else in between, we have all kinds of slides to choose from.

Nighttime party? Check out our water slide with LED lights to keep the party going all night long. If you are unsure which slide to choose for your event, just give our experts a call because we have been planning amazing parties for years and know how to throw an unforgettable event in Lancaster For the best variety of ​​water slides in Lancaster, give the team at Event Saga a call.

Why Choose Saga Events for Water Slides for Rent Lancaster
We know there are many inflatable rental companies in the area but there is a reason so many choose to rent water slides from us in Lancaster. For years, we have been delivering fun all over the city to thousands of backyards, schools, churches, companies, and neighborhoods. It doesn't matter the type of event because, at the end of the day, Event Saga brings the fun in the form of a giant inflatable water slide, which is perfect for entertaining kids of all ages and even adults too.

We know what it takes to party, but also know how to do it safely. With our team of friendly experts, you can rest assured that we are fully licensed and insured to handle your event, whether it's at the local schools or public parks.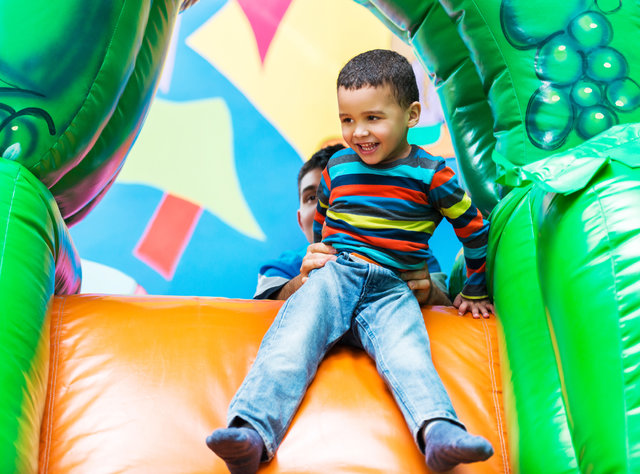 We carry the required minimum amount to be able to service just about any type of event or location. Our reputation speaks for itself, but if you don't believe us just take a look around to see all the stellar reviews from our happy customers who come back year after year for their water slides. When you're searching for waterslides for rent in Lancaster, look no further than the high-quality selection of Event Saga
When you contact us looking for water slides for rent Lancaster kids adore, we guarantee that you will be completely satisfied with your experience. Our inflatables are all commercial grade from the most reputable manufacturers in the industry. Everything is made from lead-free, fire-resistant vinyl. Each unit is thoroughly cleaned and sanitized before and after each event. No need to stress when our guys show up if the unit is damaged, moldy, or smells. Let us make your event hassle-free knowing the entertainment is handled for you with our water slides. Our delivery guys will show up to set up the waterslides in Lancaster and return after the event to pick it all up like we were never even there.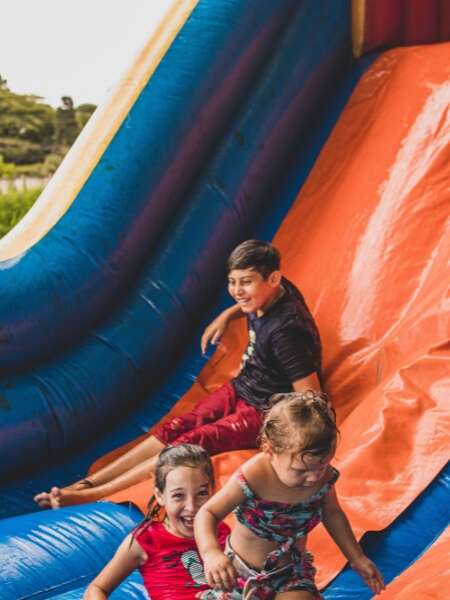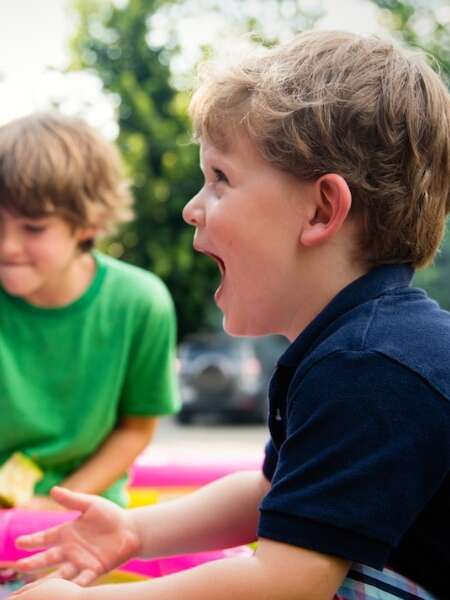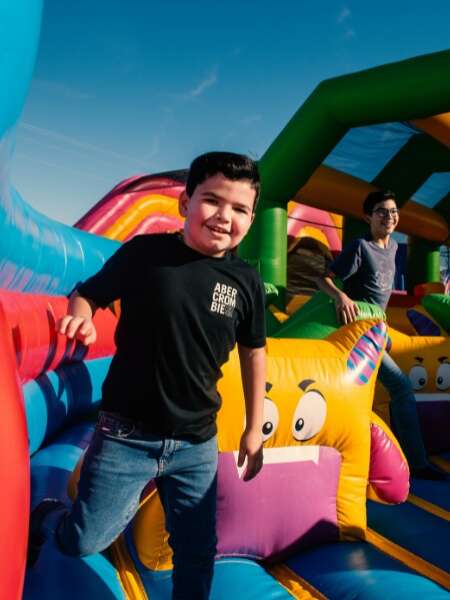 Bringing Fun to You with our Water Slides
For years, we have been bringing fun to events all over with our Lancaster water slide rentals. Chances are, you may have seen our company trucks on the road loaded down with the baddest water slides in the Lancaster area. We service residential, commercial, schools, churches, and just about anyone else who is looking for a good time with an inflatable water slide. Our delivery crews have been to numerous parks throughout the local area. Be sure to check out all the requirements when hosting your event at a pavilion or shelter at any of the local parks.

We also service many schools in the Lancaster, providing selections to suit all grades. Our Lancaster water slides can accommodate the little ones in elementary to the older ones in high school. College students love our water slides too! School field water days are so fun, and our water slides are a must-have! Just be ready to have a good time when our guys arrive.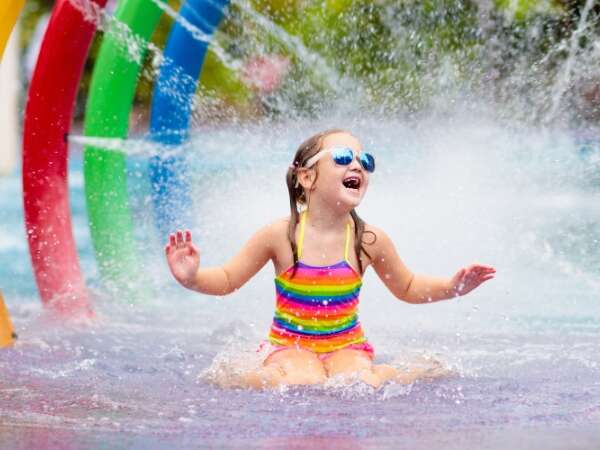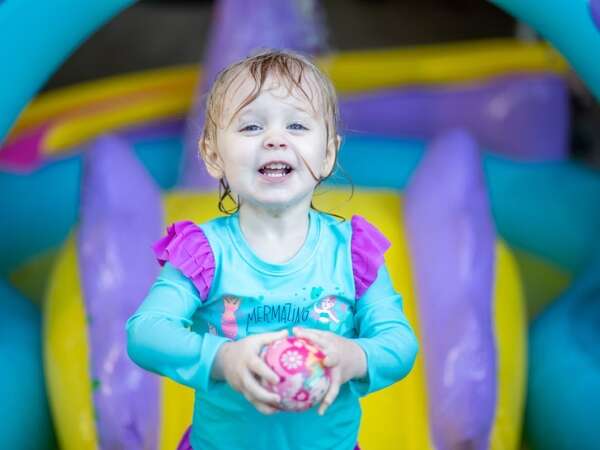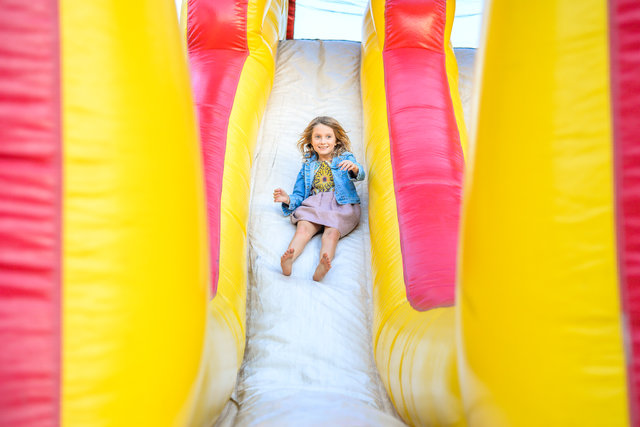 Make a booking today!
At Saga Events, we understand that budget constraints shouldn't stand in the way of creating an extraordinary event. That's why we're here to help you turn your dreams into reality with our flexible and affordable pricing options. We believe that everyone deserves to experience thrilling and unforgettable moments, regardless of their budget.

Our dedicated team is ready to assist you in planning an occasion that will leave a lasting impression without breaking the bank. We'll work closely with you to understand your event needs and tailor a package that fits your budget while still providing exhilarating experiences and cherished memories for you and your guests.

Don't hesitate to reach out to our friendly team today. We're eager to discuss your event requirements, provide you with a personalized quote, and help you secure the perfect water slides, inflatables, and bounce houses for your upcoming event in Lancaster. Get ready to make a splash and create memories that will be treasured for years to come, all within your budget.

Our Service & Delivery Area
We are your #1 Choice For Inflatables for Rent & Party Rentals In Lancaster Texas! We proudly serve from our warehouse in Waxahachie Texas and offer party rentals in the following areas:
Waxahachie
Ennis
Lancaster
Hutchins
Red Oak
Midlothian
Cedar Hill
Kauffman
Wilmer
Ferris
Palmer
Scurry
Rosser
Pecan Hill
Ike
Reagor Springs
Alma
Combine
Sand Branch
Bristol
Crisp
Rockett
Crandall
While we service many of the folks within Ellis County with our waterslides in Lancaster TX, we also accommodate all the surrounding areas such as Waxachie, Ennis, Hutchins, Seagovile, Kaufman, Pecan Hills Lancaster, etc. if you don't see your city listed above or on our service area page, just give us a call because chances are we can make delivery arrangements to your area of town. The Lancaster delivery area includes the following zip codes:
Our delivery area covers a wide range of zip codes, including 75101, 75102, 75103, 75104, 75105, 75106, 75107, 75109, 75110, 75114, 75115, 75116, 75119, 75120, 75123, 75124, 75125, 75126, 75132, 75134, 75135, 75137, 75138, 75141, 75142, 75146, 75152, 75154, 75157, 75158, 75159, 75160, 75161, 75164, 75165, 75167, 75168, 75172, 75180, 75181, 75182, 75185, 75187, 75201, 75202, 75203, 75204, 75205, 75206, 75207, 75208, 75209, 75210, 75211, 75212, 75214, 75215, 75216, 75217, 75218, 75219, 75220, 75221, 75222, 75223, 75224, 75225, 75226, 75227, 75228, 75229, 75230, 75231, 75232, 75233, 75234, 75235, 75236, 75237, 75238, 75240, 75241, 75242, 75243, 75244, 75246, 75247, 75248, 75249, 75250, 75251, 75252, 75253, 75254, 75260, 75261, 75262, 75263, 75264, 75265, 75266, 75267, 75270, 75275, 75277, 75283, 75284, 75285, 75287, 75301, 75303, 75312, 75313, 75315, 75320, 75326, 75336, 75339, 75342, 75354, 75355, 75356, 75357, 75358, 75359, 75360, 75367, 75368, 75370, 75371, 75372, 75373, 75374, 75376, 75378, 75379, 75380, 75381, 75382, 75389, 75390, 75391, 75392, 75393, 75394, 75395, 75397, 75398, 76623, 76626, 76636, 76651, 76670, 76671, 76678, 76691, 76041, 76064, 76065, 76084, 76099, 76140, 76244, 76247, 76248, 76262, 76299, 76307, and 76308.