Waxahachie Events & Party Rentals
Show Primary and Secondary Categories
Rent A Water Slide in Waxahachie Texas
Looking for the Ultimate Water Slide Experience in Waxahachie and its surrounding areas? Escape the scorching Waxahachie Heat with our incredible water slides! When it comes to the top-notch water slide rentals in waxahachie, Saga Events is your go-to destination. Whether you're planning an exciting church event, a lively neighborhood birthday party, or a memorable school gathering at one of Waxahachie's fantastic educational institutions, we have you covered with our exceptional Texas water slide rentals. Delight your children, guests, and friends from Waxahachie, TX with an unforgettable outdoor adventure featuring our enormous and vibrant water slides that tower above the pool in your own backyard. Choose from our wide selection of premium water slide rentals.

When summertime arrives, it's all about pool time, BBQs, and enjoying the sun while having a blast on water slides. In the Waxahachie area, people of all ages can't resist the thrill of zooming down a slippery slide and plunging into refreshing water on a scorching hot day. Whether you're seeking a water slide rental for your backyard or an upcoming event, our local company is here to meet your needs. With an abundance of party rentals available in Waxahachie, TX, we at Saga Events guarantee endless fun and excitement.

Discover the ultimate collection of interactive attractions, bounce house rentals, and water slide rentals in Waxahachie. Our inventory is unrivaled! Get ready for an adrenaline rush as you slide down our thrilling slides and stay refreshed with the built-in sprinkler system. The experience is absolutely unparalleled!

With our team by your side, you can gather your friends, family, and little ones for an unforgettable day of jumping, friendly competitions on the double lane slip and slides, and non-stop fun on our bounce house rentals and water slides.

To suit your unique style and preference, our party rentals come in a variety of captivating color schemes. When it comes to enjoying your event under the scorching Texas sun, there are few better ways than reserving our top-notch slide rentals in Waxahachie. And that's not all! We also offer an incredible selection of carnival rides, mechanical bulls, and much more to take your event to the next level.

Discover a world of thrilling inflatables and party rentals in Waxahachie, TX! We understand the importance of variety, so we proudly offer an extensive selection of equipment that sparks adventure and captures the imagination. Our range of inflatable event rentals includes, but is not limited to:
Bounce Houses For Rent
Elevate the fun factor by adding a bounce house to your event! In addition to the popular slip-slide attractions, kids absolutely love the exhilaration of competing on a double-lane water slide and experiencing the joy of bouncing on a lively bounce house. Our collection of inflatable bounce houses in Waxahachie is unmatched, featuring exciting options such as the enchanting Dazzling Castle, the energetic Pink & Purple Castle Bounce House, and the thrilling Titanium bounce house. We also provide toddler inflatables and themed castle combos to make your party extra special.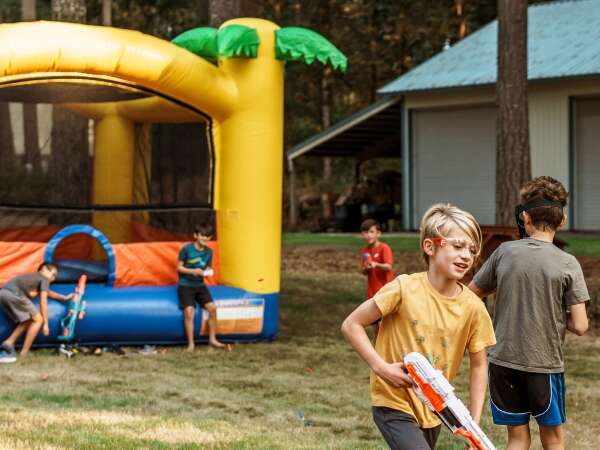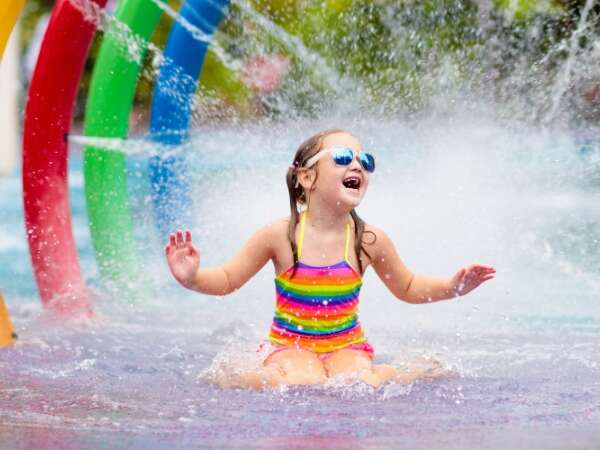 Obstacle Courses For Rent
Immerse yourself in the excitement of our inflatable obstacle courses for rent and rock climbing walls! Perfect for school events, team-building activities, and large gatherings, these attractions offer unforgettable challenges
Tents, Tables & Chair Rentals
Achieve event success with our wide range of outdoor equipment offerings. We prioritize quality and provide top-notch tents that offer protection from the elements, including sun, rain, and wind.

Ensuring the comfort of your guests throughout the day is our priority. Our sturdy and stylish tables and chairs are designed to create a comfortable seating arrangement. With various sizes and styles available, our tent rentals can accommodate events of any scale, from intimate gatherings to large-scale occasions. Our professional team will collaborate with you to determine the best equipment for your event and ensure efficient setup and takedown. Whether you're planning a wedding, corporate event, or backyard party, Tents, Tables & Chair Rentals has everything you need to make your event a resounding success.


Look no further when it comes to creating a memorable event in Waxahachie. We take immense pride in serving the vibrant population of Waxahachie with our extensive selection of party rentals and unwavering professionalism. Whether your event is hosted in a backyard, local park, school, or church, you can rely on us to deliver the equipment you need to transform it into an unforgettable occasion.
Take a moment to explore our website and choose the perfect inflatable water slide rental and other inflatables that suit your event. Once you've made your selection, leave the rest to us as we will handle the delivery right to your doorstep. If you prefer, you can also reach out to us at (214) 466-7368 or send us an email at sagaevents@gmail.com to receive a personalized quote.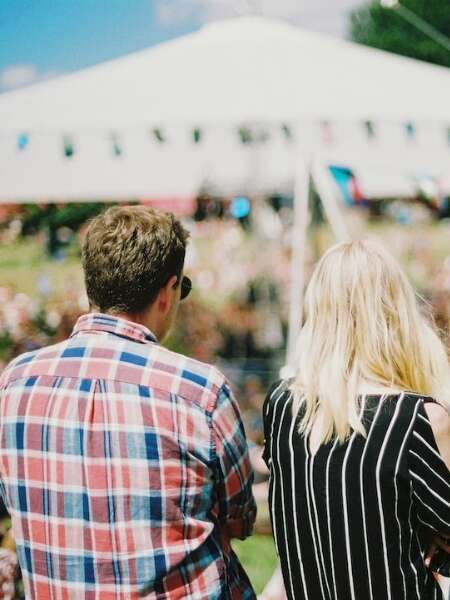 Discover the Benefits of Our Water Slide Rentals in Waxahachie
Whether you're a big kahuna organizing a large corporate event in Waxahachie or a parent eager to make your son's or daughter's birthday party truly memorable, we take pride in our meticulous approach to serving every customer and tailoring our services to their unique needs. Here's why we are recognized as a premier party rental company in Waxahachie.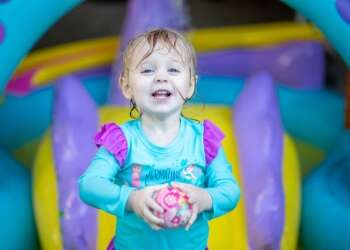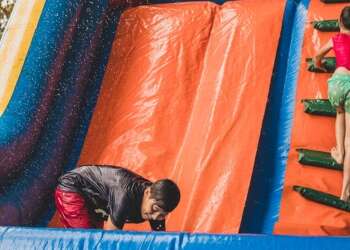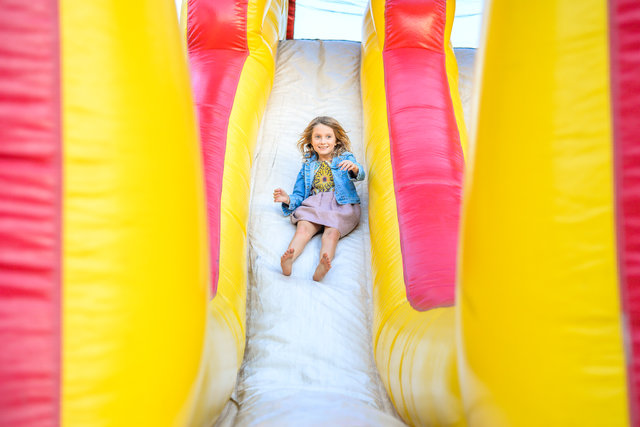 Experienced Professionals at Your Service
At Saga Events, we take pride in having a dedicated team of experienced professionals who are ready to assist you in planning your next party. Our experts will guide you through the process of reserving the perfect water slide and selecting the best assortment of inflatables for your guests to enjoy. Furthermore, our team conducts thorough inspections of your event location to ensure the safety of the inflatable water slide installation and the availability of an adequate water supply.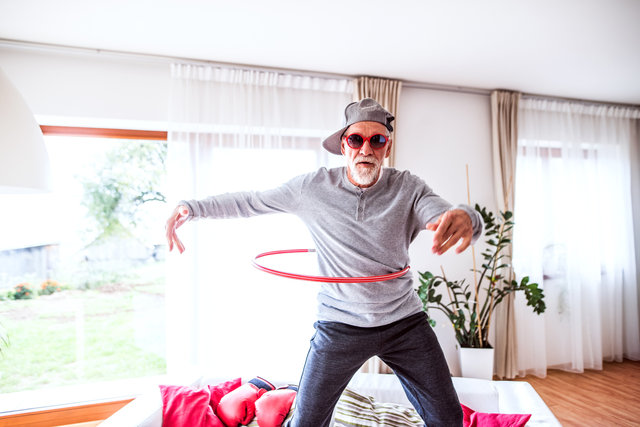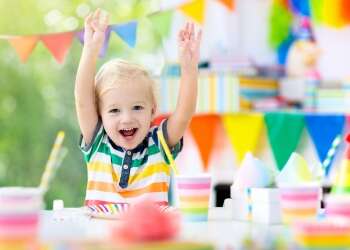 Punctual Delivery
You can rely on our commitment to punctuality. Our Waxahachie bounce house rentals and water slides are always delivered at least an hour before your scheduled party start time. In the rare event of any delays caused by traffic or unforeseen circumstances, our team will promptly inform you. Rest assured, we are known for our quick and efficient setup of every inflatable rental you've ordered.


Fully Licensed Service
As a reputable local company, we prioritize compliance with all legal requirements. We understand your need for assurance, and we are prepared to provide any relevant licenses you may request before renting our bounce house rentals or water slide rentals. Your safety and peace of mind are of utmost importance to us.
Competitive Pricing
Booking our Waxahachie water slide rentals is a breeze through our user-friendly online platform, and we offer affordable prices without compromising on quality. Whether you choose a water slide that can be used as a dry slide or opt for a double-lane slip water slide rental, we guarantee competitive and transparent pricing with no hidden fees. Your enjoyment and satisfaction are our top priorities.
Trusted in Waxahachie surrounding areas
Over the past few years, we have established a solid reputation by consistently delivering the best inflatable water slides to homes and residences in Waxahachie, Texas, and the surrounding areas. Whether you're hosting a fundraiser in Round Rock, a significant corporate event in
Getzedaner Park
, or a party in Chapman park, we are here to serve you. Our loyal customers continue to trust us to provide fun and ensure the safety of their guests at every event. We proudly serve the following areas: 75165, 75167, 75168. Count on us to make your next event a memorable and enjoyable experience
Our Service & Delivery Area
We are your #1 Choice For Inflatables for Rent & Party Rentals In Waxahachie Texas! We proudly serve from our warehouse in Waxahachie Texas and offer party rentals in the following areas:
Waxahachie
Lancaster
Seagoville
Hutchins
Red Oak
Midlothian
Cedar Hill
Kauffman
Wilmer
Ferris
Palmer
Scurry
Rosser
Pecan Hill
Ike
Reagor Springs
Alma
Combine
Sand Branch
Bristol
Crisp
Rockett
Crandall
We're proud to deliver the best options for party rentals in Waxahachie Texas. Businesses, party planners, wedding coordinators, office managers, community organizations, and individuals in Ellis County and surrounding zip codes rely on our party rental services.

Our delivery area covers a wide range of zip codes, including 75101, 75102, 75103, 75104, 75105, 75106, 75107, 75109, 75110, 75114, 75115, 75116, 75119, 75120, 75123, 75124, 75125, 75126, 75132, 75134, 75135, 75137, 75138, 75141, 75142, 75146, 75152, 75154, 75157, 75158, 75159, 75160, 75161, 75164, 75165, 75167, 75168, 75172, 75180, 75181, 75182, 75185, 75187, 75201, 75202, 75203, 75204, 75205, 75206, 75207, 75208, 75209, 75210, 75211, 75212, 75214, 75215, 75216, 75217, 75218, 75219, 75220, 75221, 75222, 75223, 75224, 75225, 75226, 75227, 75228, 75229, 75230, 75231, 75232, 75233, 75234, 75235, 75236, 75237, 75238, 75240, 75241, 75242, 75243, 75244, 75246, 75247, 75248, 75249, 75250, 75251, 75252, 75253, 75254, 75260, 75261, 75262, 75263, 75264, 75265, 75266, 75267, 75270, 75275, 75277, 75283, 75284, 75285, 75287, 75301, 75303, 75312, 75313, 75315, 75320, 75326, 75336, 75339, 75342, 75354, 75355, 75356, 75357, 75358, 75359, 75360, 75367, 75368, 75370, 75371, 75372, 75373, 75374, 75376, 75378, 75379, 75380, 75381, 75382, 75389, 75390, 75391, 75392, 75393, 75394, 75395, 75397, 75398, 76623, 76626, 76636, 76651, 76670, 76671, 76678, 76691, 76041, 76064, 76065, 76084, 76099, 76140, 76244, 76247, 76248, 76262, 76299, 76307, and 76308.

**Note: We're happy to offer our service to surrounding communities, including Dallas and other neighboring cities. Get in touch with our team to see if delivery arrangements can be made for your upcoming event if your city or zip code isn't listed.