10x20 Pop Up Tent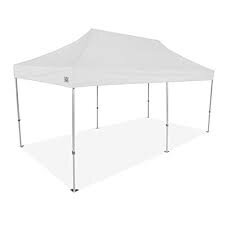 Setup Area: Height: 9' Width: 10' Length: 20'
Actual Size: Height: 9' Width: 10' Length: 20'
Description
10x20 Pop Up Tent Rental
Looking for a reliable and versatile pop-up tent rental in Dallas, TX? Look no further than our 10x20 Pop Up Tent Rental! Perfect for outdoor events, parties, trade shows, and more, our tents are designed to provide a comfortable and functional space for any occasion.
With its spacious 10x20 dimensions, our pop-up tent offers ample room for guests, vendors, or equipment. The sturdy frame is made from high-quality materials that ensure durability and stability, even in unpredictable weather conditions. The tent is also quick and easy to set up, making it a hassle-free option for any event.
Featuring a sleek and professional design, our pop-up tent will enhance the visual appeal of your event. The clean lines and neutral color scheme make it easy to customize and brand according to your specific needs. Whether you want to showcase your company logo or create a festive atmosphere, our tent provides the perfect canvas.
Safety is our top priority, which is why our pop-up tent is engineered with safety features such as fire-resistant materials and secure anchoring options. You can have peace of mind knowing that your guests and belongings are protected.
Renting our 10x20 Pop Up Tent in Dallas, TX, also comes with the option of additional accessories. From sidewalls and flooring to lighting and heating, we offer a range of add-ons to enhance the functionality and comfort of your event. Our team will work closely with you to ensure that all your requirements are met and that your event is a success.
Don't let unpredictable weather or lack of space hinder your plans. Rent our 10x20 Pop Up Tent in Dallas, TX, and create a memorable and enjoyable experience for your guests. Contact us today to reserve your rental and let us help you make your event a resounding success!