Basic Porta Potty Restroom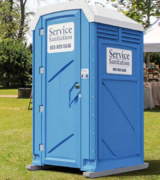 Deluxe Porta Potty Restroom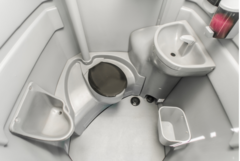 Hand Wash Sation
Handicap Porta Potty Restroom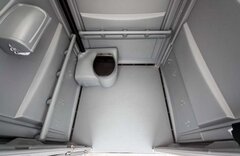 Standard Porta Potty Restroom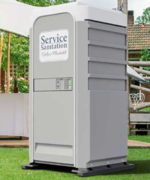 Event Sink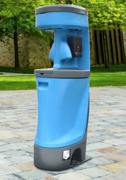 Choose the Event Rentals Chicago IL Counts On To Deliver the Fun
For the best concession rentals Chicago IL can't get enough of, choose the reliable and reasonably-priced selections from the team at Saga Events! No matter the cause for celebration, we're positive we have the selections and services that will help take the fun up a notch at your upcoming event. Throw a bachelor party, graduation celebration, or sweet 16 birthday soiree in style with the support of our fun-loving crew of party professionals.

We're happy to offer our services across Chicago, Illinois, and the surrounding communities of Travis, Hays, and Cook counties. If you're on the hunt for high-quality concession rentals Chicago IL party planners trust most, you're in the right place. We carry a range of equipment and services that elevate every event, no matter the size, theme, timeframe, or budget. We're proud to continue to build ongoing relationships with community organizations, local businesses, school administrators, and families searching for consistent, convenient, and carefully curated party rental equipment.

We make it as simple and stress-free as possible to schedule rentals on the go or from the comfort of your own home. Browse our available concession rentals Chicago IL uses for a variety of events, add the best options to your cart, and check out with a few easy clicks using our secure system. You'll be on your way to hosting an unforgettable and well-attended event in no time! Have any additional questions? Give our friendly team a call at (312) 868-0608!

Concession Machine Rentals Chicago IL Uses to Celebrate Year-Round
Choose the concession machine rentals Chicago IL party-goers enjoy most from our all-inclusive party rental supply company. Whether you're planning a high school class reunion held at a local venue or a bachelorette party complete with a margarita machine, we have you covered.

We regularly deliver our event extras to help provide comfort, refreshment, and fun to a broad scope of celebrations, including birthdays, anniversaries, graduations, networking events, awards ceremonies, local festivals, field days, fairs, carnivals, trade shows, flea markets, business grand openings, community events, block parties, bar or bat mitzvahs, holiday parties, corporate events, family reunions, happy hours, garden parties, banquets, fundraising events, galas, high school class reunions, and every other special occasion in between.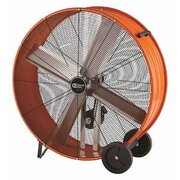 Whatever your needs are for industry-grade concession machine rentals Chicago IL individuals, businesses, school administrators, and event coordinators depend on, we're confident we carry the high-quality inventory that will ensure a large turnout and a remarkable time at your upcoming event. Look at our popular concession machines and event must-haves below, and book online today!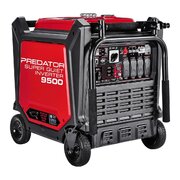 Wide Range of Concessions Chicago, IL Can Trust
Browse through our range of concessions Chicago, IL can't get enough of and reserve your rentals through our state-of-the-art, user-friendly booking system. Whether you're searching for cost-effective cooling to keep your outdoor party enjoyable or a frozen margarita machine rental to add tasty treats to your company happy hour, we carry commercial-grade equipment and offer invaluable services that benefit any event, big or small.

42" Drum Fan: Beginning at $69 for up to eight hours of rental time, the drum fan requires one 110v household outlet and moves up to 6,500 CFM on high. This is perfect for outdoor receptions in the dead of summer or even to keep high-quality airflow in an indoor gymnasium for a vendor fair or community event.

Uplighting Wall Lights: Remote-controlled and able to change colors on command, these lights are a must-have for fun events like quinceaneras, proms, homecoming dances, or wedding receptions! Beginning at $65 for up to eight hours of rental time, these are a great option for taking the party up a notch and adding a designer-friendly element to any event.

Frozen Margarita Machine: Beginning at $160 for up to eight hours of rental time, the margarita machine is a popular choice for bachelor or bachelorette parties, reunions, holiday parties, and other special events. With 80 servings and your choice of two different mixes, this is the perfect option to provide a tasty treat to your guests in a convenient and cost-effective manner.
Why You Should Choose Our Team for Your Concessions in Chicago
Saga Events has become a household name by providing concessions in Chicago that excite, engage, and entertain, no matter the cause for celebration. We're the #1 provider of inflatables, event furniture, staffing, and other rental services because we deliver on our promises and care about the outcome of our customers' events. In the end, we want to provide customers with a rental experience that's simple, hassle-free, and effective so they can concentrate on more important party planning details. In addition to using their years of experience to help you make the best decisions for your upcoming event, our team is available to answer any questions you may have. Our supportive, helpful, and dedicated crew loves throwing fun and festive events for all occasions, so let us help you throw your next get-together, happy hour, or other important celebration with ease.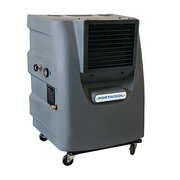 For small, medium, or large-scale events, we have the widest selection of equipment to meet every individual need. Whether you're searching for options to cater to your upcoming holiday festival, backyard neighborhood block party, or school field day, we're positive we offer the rentals that will help make your party a memorable and well-attended one.

We work closely with leading manufacturers to deliver high-quality products and services that are as safe to use as they are enjoyable. Our inventory is thoroughly cleaned, inspected, and sanitized both before and after use. Our dependable and courteous drivers will keep you informed about the delivery's progress and ensure that the equipment is unloaded and assembled at the time and location of your choosing. For more information on our concessions in Chicago, contact our staff at (312) 868-0608. If you have any inquiries about our best practices or how we keep our equipment in top condition, don't hesitate to reach out!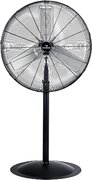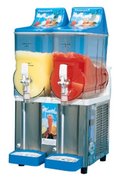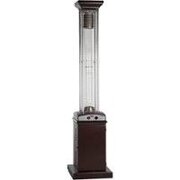 How to Book Concessions for Hire Chicago, IL Can Depend On
When you're ready to book the concessions for hire Chicago, IL relies on for your upcoming high school class reunion, fundraising festival, or corporate networking event, our team of party planning professionals makes this process as streamlined and stress-free as possible so that you can get back to planning! Let us handle the entertainment, seating, and staffing for your event so you can focus on making lifelong memories.

To complete your online reservation, follow these instructions:
From the "Home" page, click the "All Rentals" tab in the menu bar and view our category options. Select the category you'd like to browse available options in first.
View available products and prices within the specific category and click the yellow "Book Now" button to begin the rental process.
Review the price point, description, and any additional photos before clicking the "Add to Cart" button.
Click the "Choose Date" button and select the date of your event then the party start and end times from the drop-down menu.
Review your cart, including the sub-total with tax, then continue shopping or click the "Checkout" button to continue scheduling your reservation.
When checking out, input contact and billing information in the first column, event location information in the second column (including any essential information you'd like our team to know beforehand), and read the damage waiver and refund information in the third column, then click "Continue."
Submit payment details for the required deposit using any major credit card to complete the reservation.

Once payment has been received, our staff will send you a confirmation email along with a digital copy of the receipt. A member of our staff will get in touch with you in advance of your event date to confirm a delivery drop-off window. Call (312) 868-0608 to find out more about concessions for hire Chicago, IL relies on all year long, or book online today!

Delivering the Best Concession Machine Rentals Near Me Chicago IL Has to Offer
We're proud to deliver the best options for <strong>concession machine rentals near me Chicago IL</strong> businesses, party planners, wedding coordinators, office managers, community organizations, and individuals across Travis, Cook, and Hays counties count on. Our delivery area includes the 78610, 78613, 78617, 78641, 78652, 78653, 78660, 78664, 78681, 78701, 78702, 78703, 78704, 78705, 78712, 78717, 78719, 78721, 78722, 78723, 78724, 78725, 78726, 78727, 78728, 78729, 78730, 78731, 78732, 78733, 78734, 78735, 78736, 78737, 78738, 78739, 78741, 78742, 78744, 78745, 78746, 78747, 78748, 78749, 78750, 78751, 78752, 78753, 78754, 78756, 78757, 78758, and 78759 zip codes. We're happy to offer our service to surrounding communities, including Round Rock, Hutto, Georgetown, Pflugerville, Cedar Park, Leander, Liberty Hill, Killeen, and other neighboring cities. If your city or zip code is not listed, get in touch with our staff to find out if delivery arrangements can be made for your upcoming event.
The most fulfilling aspect of our work is creating long-lasting relationships with our clients, who include local small businesses, wedding planners, organizations, and the Chicago Independent School District. We strive to make the event-planning process as easy and enjoyable as we can so that our clients can enjoy their events as much as their guests do. We are aware of the work that goes into organizing joyful celebrations throughout the year. For more information on hosting large-scale events like carnivals, community festivals, or vendor fairs, contact our staff or browse our online inventory to book with a few easy clicks.

Host a birthday party, food festival, family reunion, or other outdoor celebration at one of our wonderful local public parks, including Mueller Lake Park, Walnut Creek Metropolitan Park, and Emma Long Metropolitan Park. Use their lovely amenities and enjoy the beautiful scenery, but make sure you have all of the party essentials, including a generator for inflatables, tables, tents, and concession machines. Whatever the venue or particular requirements of your event are, we have the best concession machine rentals near me Chicago IL has to offer to elevate your celebration!
FAQs About Our High-Quality Chicago Concessions
If you have any questions about reserving Chicago concessions, we're here to help guide you through the process, allowing you to book with confidence. Please get in touch with our staff if you have any additional inquiries after reading the list of frequently asked questions below.
Q.
What kind of concessions do you have available for rent?
A.
We carry a range of fans, machines, lighting, and various equipment that help keep guests cool, comfortable, and refreshed. We offer several fan options to support small or large-scale events, a double margarita machine with delicious flavors, and wall lighting to dazzle guests. As your one-stop party shop, we carry it all! If you don't see what you're looking for online or have questions about our Chicago concessions, give us a call at (312) 868-0608 to learn more.
Q.
What does the listed price include?
A.
The price listed next to the product includes a base eight-hour rental time, delivery, set up, and tear down, within our listed service area. The listed price does not include sales tax, but you can view the grand total by adding products to your cart and navigating to the checkout page. If you live outside of our traditional delivery route, we can typically make arrangements for an additional minimal fee. Get in touch with our team for more information, or book online today!
Q.
When will you deliver the rentals?

A.
Our drop-off time varies based on the number of deliveries we have that specific day, but we strive to arrive one to three hours ahead of the event start time so that we have plenty of time to assemble the equipment, demonstrate how to operate if necessary, and get out of your hair before guests arrive. If you have special delivery requirements, get in touch with our team and we'll do our best to cater to your schedule.

Positive Reviews from Customers Who Use Our Chicago Concession Machine Rentals
We offer premier Chicago concession machine rentals and are thrilled to play such an important role in helping our customers celebrate special occasions in their lives! The best part of running our all-inclusive party rental business is building long-lasting relationships with our customers and using our equipment, services, and expertise to help celebrate birthdays, anniversaries, weddings, and other significant events. Take a look at what our customers have to say about working with our team, and book your rentals online with a few easy clicks today!